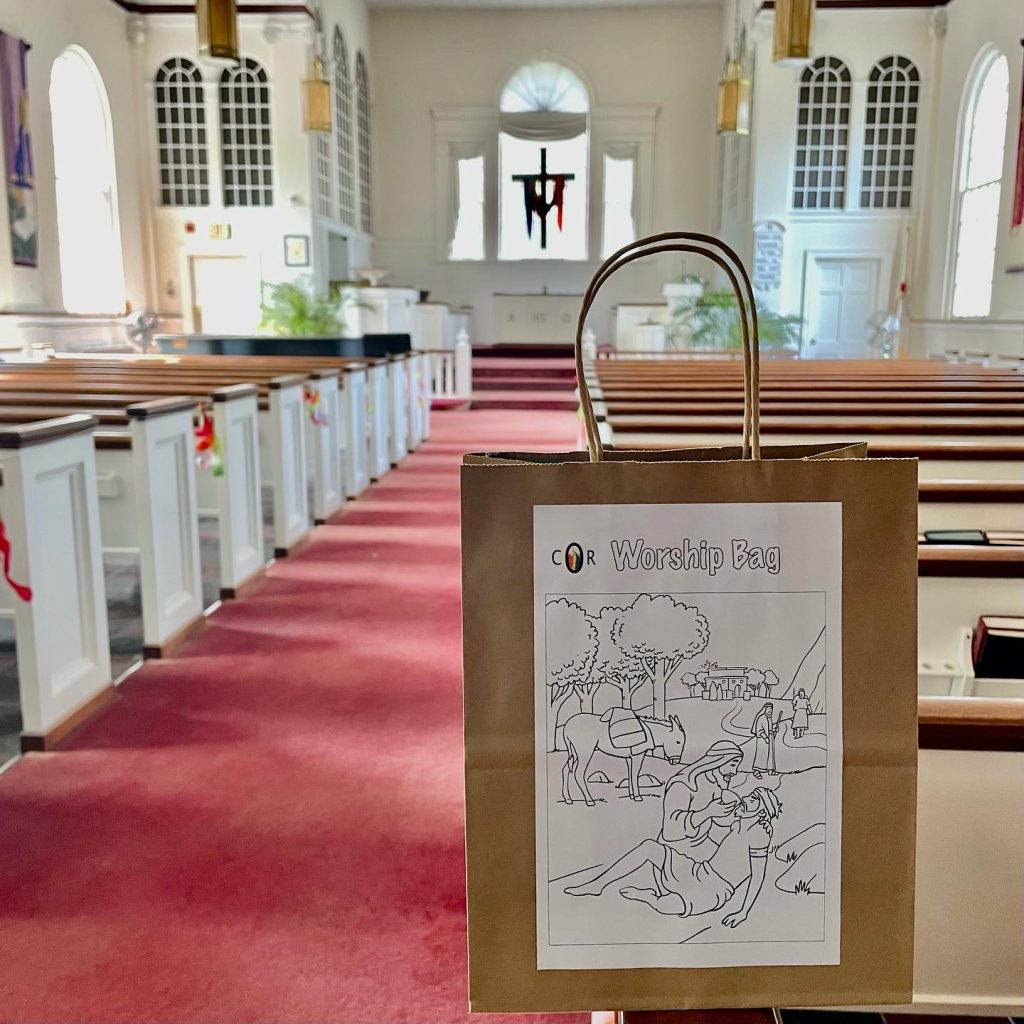 Children in Worship
At Church of the Redeemer, we strive to invite children of all ages to participate in worship. We might offer a children's message during worship and invite children to participate as they are able.
All children receive a Worship bag, with crafts, a sermon word search, and a small assignment related to the current worship. The bag also includes crayons and a colouring book, along with some fun silent toys.
We also have a children's table in the back of the sanctuary where children of all ages can take a break during worship.
Monthly Family Fun
COR has monthly gatherings for families with children. It can be a Family Movie Night, or a Community Project, and in December we will practice and perform a nativity play. More information about each gathering is printed in our worship bulletin and shared in our weekly email. 
Youth at Redeemer
Youth at Church of the Redeemer are invited to participate in all aspects of adult education and worship, including attending church services and participating in worship as liturgist or in the choir. Redeemer youth have been involved in many of our mission and social justice projects.